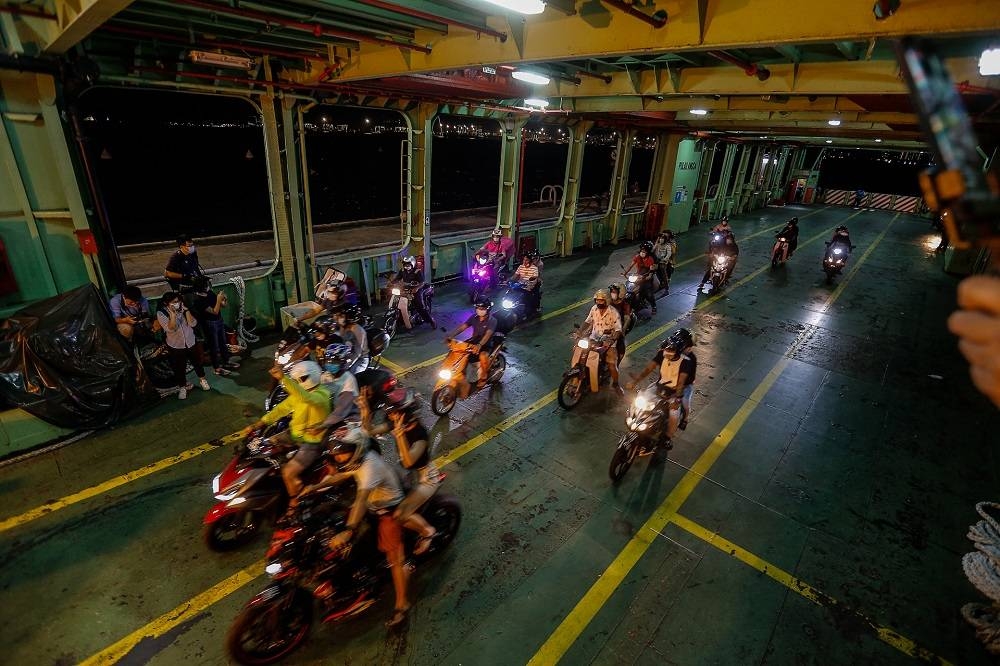 SEBERANG PERAI, Dec 15 — Ferry service for motorcyclists and cyclists will be stopped between January and July next year.
Penang Port Commission (PPC) chairman Datuk Tan Teik Cheng said the wharfs at the Sultan Abdul Halim and Raja Tun Uda Terminals will be undergoing upgrading works in preparation for the arrival of new ferries.
"The second phase of the upgrading works for the terminals will start on January 1st and expected to complete on July 31st," he said in a press conference today.
He said the upgrading works will involve the replacement of old ramps and the installation of floating pontoons to fit with the specifications of new ferries that are expected to arrive in June next year.
"The ferry service for two-wheeled vehicles will resume on August 1st next year," he said.
However, ferry services by speedboat for pedestrian passengers will continue as normal between the Swettenham Pier Cruist Terminal (SPCT) and Sultan Abdul Halim Terminal (PSAH).
He said a total 200 free sheltered parking slots will be made available to motorcyclists at the PSAH so that they can take the passenger speedboats across.
There will also be free parking slots for motorcyclists at the godown area in SPCT.
The parking service will be available from 6am to 9pm daily.
Meanwhile, Penang Port Sdn Bhd (PPSB) chief operating officer Sasidharan Vasudevan said the total upgrading cost for terminals is RM30 million.
Phase one of the upgrading works for PSAH, which costs around RM11 million, was completed in October this year.
The second phase of the upgrading works is expected to cost around RM19 million.
Sasidharan said cyclists can take the speedboats as each one can accommodate up to four at any one time.
State exco for transport and infrastructure Zairil Khir Johari said about 400 to 500 motorcyclists use the ferry service daily.
He said they will be able to use the passenger speedboats free until the new ferries arrived.
"The Penang state government and Rapid Penang will launch a new free CAT Bridge bus service from BM Summit through Bandar Perda at Bukit Mertajam to Komtar on Penang island from January 1st onwards," he said.
He said free motorcycle parking lots will be provided at Park N Ride Bandar Perda.
There is also an existing free CAT Bridge bus from Seberang Jaya which will continue as usual.
Tan said new four-speed ferries are expected to arrive in June next year to replace the current fleet of speedboats.
"I believe that when the upgrading works of both terminals are completed and with the introduction of new ferries, passengers will be able to enjoy modern, comfortable, fast and efficient service next year," he said.