MANILA, Jan 15 — At least 27 people have died in storms across the Philippines this month, authorities said today, as forecasters warned of continued heavy rains in the disaster-prone country.
Heavy downpours and flooding have plagued the nation's southern and central islands since the Christmas weekend, forcing hundreds of thousands to flee their homes.
Since the start of the year, at least three storms have killed 27 people across the country, the civil defence office said in a report today.
Eleven people were reported injured and three are missing.
The state weather forecaster PAGASA warned today of heavy rains over the Bicol peninsula and Quezon province in the southern tip of the main island of Luzon.
"Under these conditions, flooding and rain-induced landslides are likely in areas that are highly… susceptible to these hazards," PAGASA said in an advisory.
More than 83,000 people are sheltering in evacuation centres, according to the civil defence office, and over 1,200 houses have been damaged by floodwaters and heavy rains.
The Philippines is ranked among the most vulnerable nations to the impacts of climate change, and scientists have warned that storms are becoming more powerful as the world gets warmer. — AFP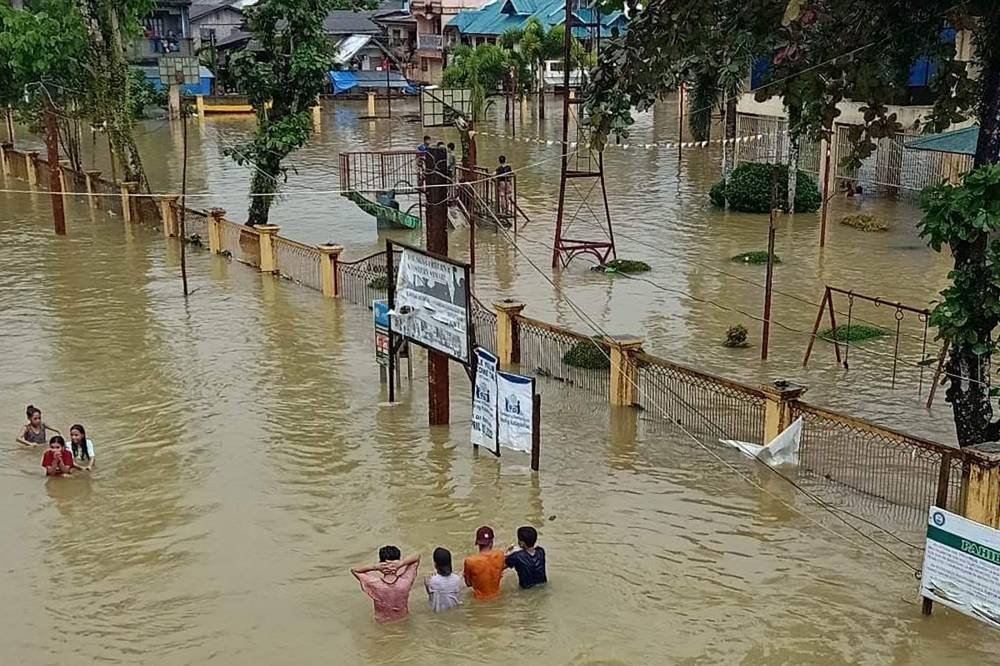 This handout photo taken on January 11, 2023 and received from Jipapad Mayor Benjamin Ver shows residents wading through a flooded road in Jipapad town, Eastern Samar province. — Mayor Benjamin Ver handout pic via AFP