---

Good morning. Here's what you need to know today.
Key Highlights
Anwar appointed, Muhyiddin disappointed

DAP apologises, GPS to join new govt

Anwar must be PM for all
---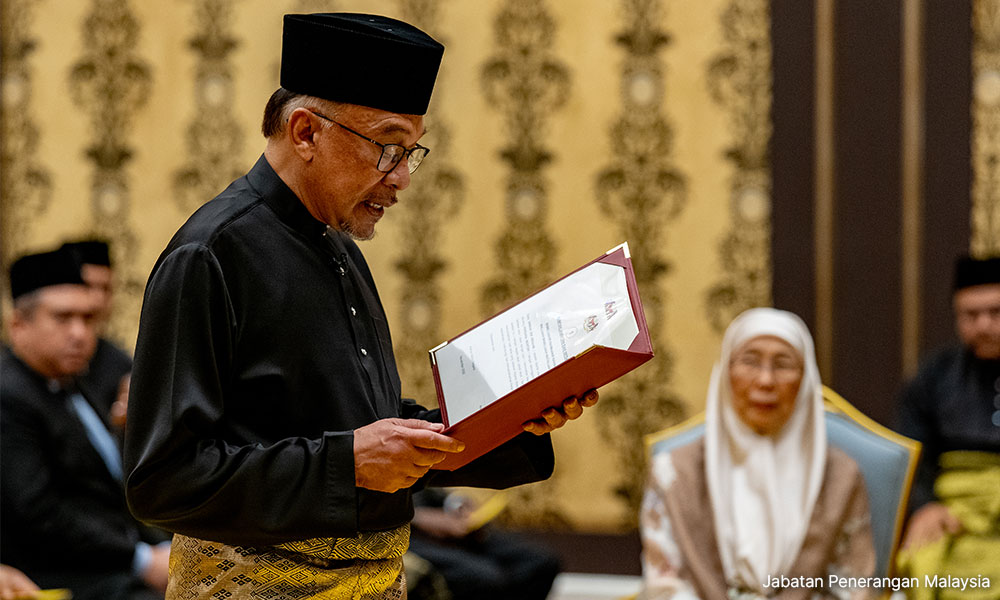 Anwar appointed, Muhyiddin disappointed
After a nail-biting Game of Thrones, Anwar Ibrahim has been sworn in as the nation's 10th prime minister. He will be heading a unity government comprising BN, GPS, Warisan and others.
Last night, the Umno supreme council, following a marathon meeting, decided not to be part of a Perikatan Nasional-led government. The council also expressed support for Ahmad Zahid Hamidi to continue as Umno president and BN chairperson.
Umno and BN had been torn between supporting Harapan and the Muhyiddin Yassin-led PN. Though suffering its worst-ever electoral setback, BN emerged as the kingmaker with its 30 seats after the Nov 19 polls resulted in a hung parliament.
Meanwhile, a disappointed Muhyiddin, who had turned down the Yang di-Pertuan Agong's suggestion to collaborate with Harapan, questioned Anwar's support.
Claiming that he had 115 statutory declarations (SD) supporting him as prime minister before Anwar and he had an audience with the monarch on Tuesday, the PN chairperson challenged his Harapan counterpart to reveal the number of SDs in his possession.
HIGHLIGHTS
---
DAP apologises, GPS to join new govt
Hoping to start a new chapter in their acrimonious relationship, DAP secretary-general Anthony Loke apologised to Sarawak Premier and GPS chief Abang Johari Openg during a meeting at the latter's residence in Kuching.
The apology was on behalf of DAP for statements by party leaders which offended Abang Johari's government and Sarawakians in the past.
Following this, Loke's predecessor and current DAP chairperson Lim Guan Eng also apologised.
In 2019, Lim as finance minister claimed that Sarawak would go bankrupt in three years if GPS continued to rule the state.
Meanwhile, GPS later stated that it would be part of Pakatan Harapan chairperson Anwar Ibrahim's administration.
HIGHLIGHTS
---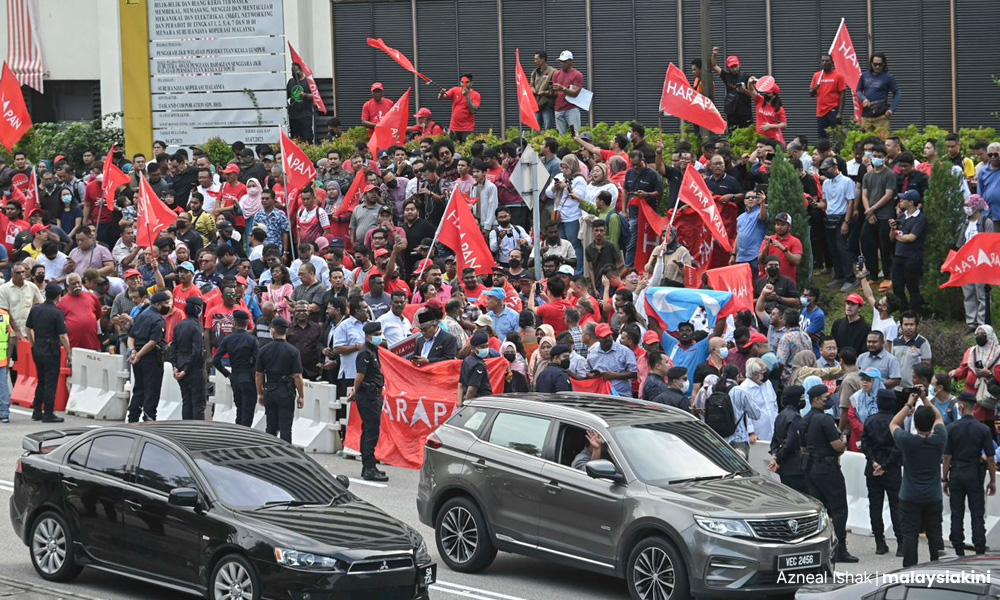 Anwar must be PM for all
Political analysts suggested that Prime Minister Anwar Ibrahim must mend fences with opposition parties so that he can form a stable government for the next five years.
Anwar is the fourth prime minister to be appointed in four years after the nation witnessed two political coups in the wake of the 2018 general election,
The analysts also pointed out that Harapan should strengthen trust to form a unity government with BN and GPS.
Political scientist Wong Chin Huat said Anwar must be a prime minister for all Malaysians, not just the 38 percent of Harapan voters and 22 percent of BN voters.
"He needs to especially assure the 30 percent of voters who support PN that their voices would be heard in Parliament and through state governments," he added.
HIGHLIGHTS
---
Views that matter
---
Other news that matter
The election for the Padang Serai seat will see a six-corner contest. The polls for the parliamentary seat was postponed after Pakatan Harapan candidate M Karupaiya died three days before the Nov 19 general election.

Meanwhile, the election for the Tioman state seat will see Mohd Johari Hussain (BN) attempting to fend off four challengers.

A victory will be a big boost for BN because it would put it on the same footing as PN, with 17 seats each in the Pahang legislative assembly.

The polls was postponed when PN's Md Yunus Ramli passed away on Nov 19.

Newly-minted Prime Minister Anwar Ibrahim has declared Monday a public holiday.

The long weekend would allow Malaysians to recuperate from the heart-stopping political impasse over the last five days.

Children are returning from school with anti-Pakatan Harapan propaganda, where Pakatan Harapan is painted as anti-Islam, according to some of the coalition's leaders.
HIGHLIGHTS